Wedding dress shopping can be so overwhelming. Trust me, I know what it's like... I found my own wedding dress six weeks out from the day!!
It can be so frantic, overwhelming and plainly unenjoyable to be searching for a look to make you feel both special and yourself - only to be met with far too many choices, no real distinction between them all, crowded dressing rooms, and a lack of knowledge, understanding or patience from the stores you visit.
Carte Blanche Bride is here to cut through the clamor. To provide a serene experience where you feel heard and empowered to figure out what you really want: to envision what your perfect wedding look feels like before you start sifting through the silk.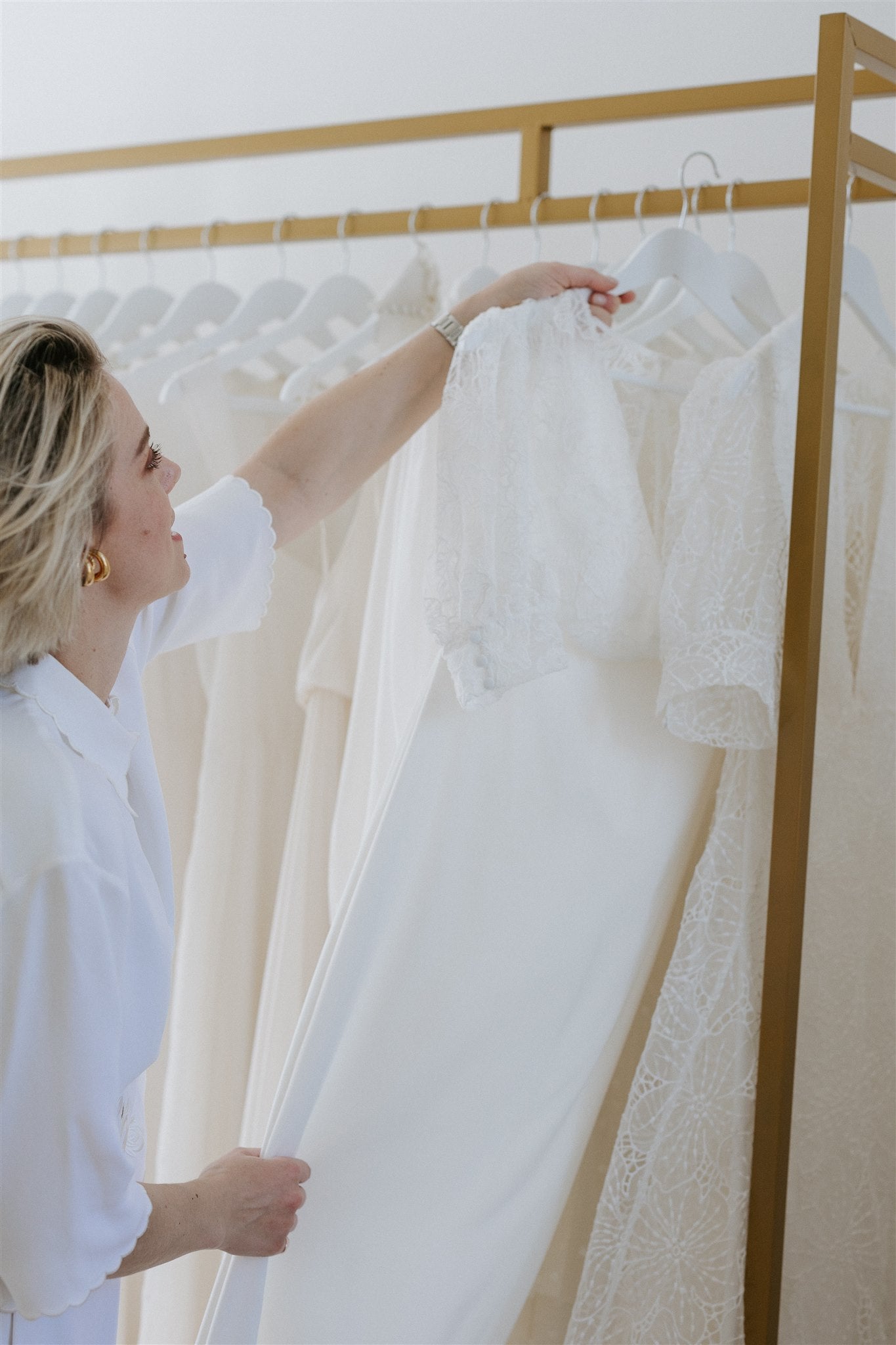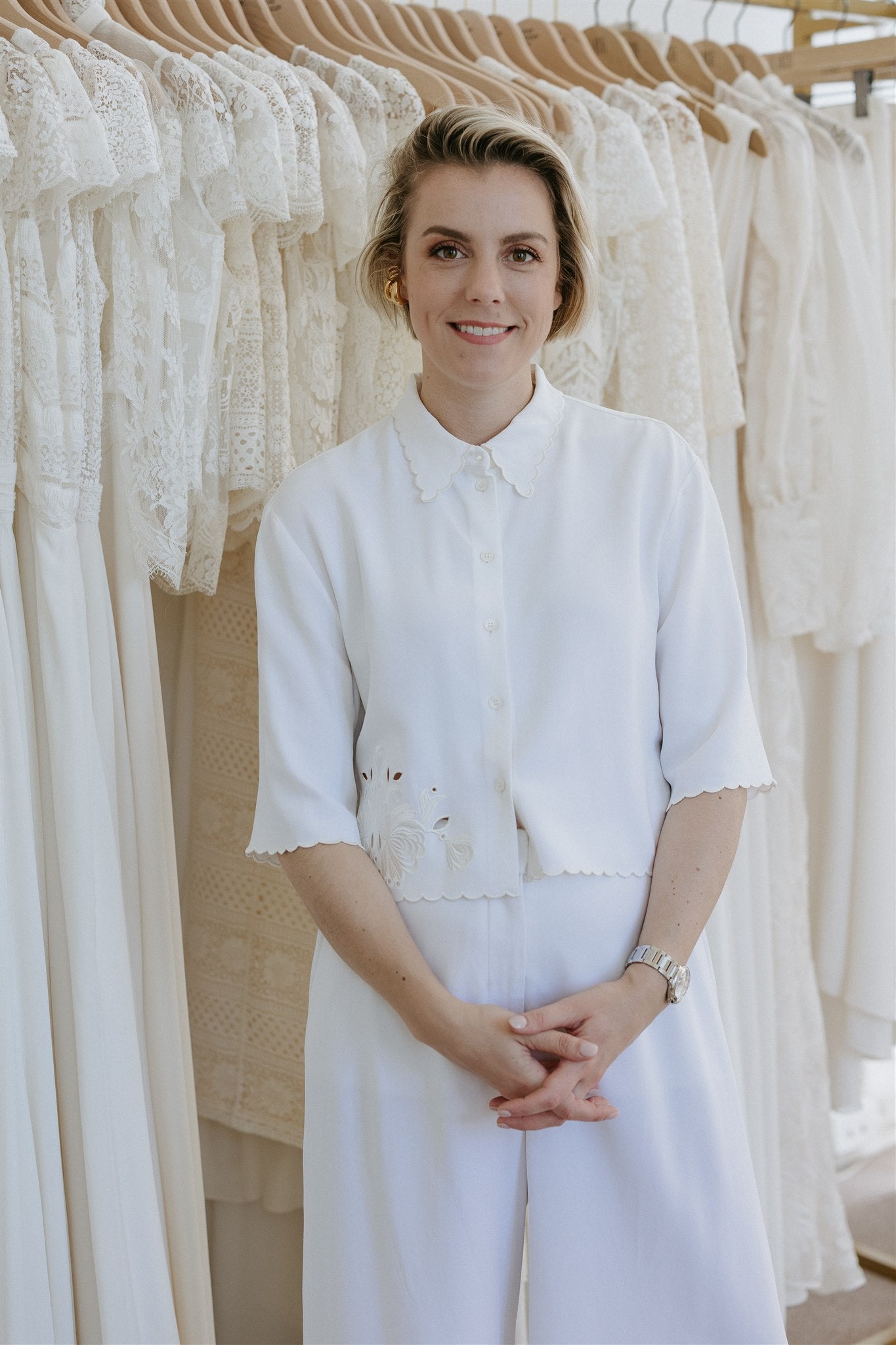 This is me! I'm Anastasia. I'm looking forward to meeting you!
I've worked in the luxury and fashion industry throughout my career, and was inspired by the real-life experiences and needs of myself and the women in my life to create Carte Blanche Bride.
We work with you through all aspects of the dress decision-making process, ensuring that your needs, concerns and personality are at the core of the discussion.
We exist to refresh the wedding shopping experience. You are guided through my dedicated, bespoke process. Through expertise, experience, and insight, I have found a way to offer women a personal, intimate service that walks you down the path – or aisle – to their perfect, happy, self (who just happens to be dressed in white).
The Personal Touch
The designs in my showroom speak for themselves - Carte Blanche Bride is the only Australian stockist of bespoke, couture, French wedding dresses from designers Laure de Sagazan, Margaux Tardits, Atelier Blanche and Donatelle Godart. Their elegant, detailed, beautiful designs match value with uncompromised exclusivity and quality.
​Whether you know what kind of wedding you want, or you feel as though you're stepping into a world unknown - my job is to help you find the magic that you need to make your day special. Welcome to wonderful.